5-Star Rated Chiropractic Care in Grand Rapids
Experience Fast, Natural Pain Relief & Lasting Results
At Wilcox Family Chiropractic our multifaceted approach to health works to quickly give each individual results – whether you're here for pain relief, rehabilitation, maintenance, or addressing long-term health goals and wellness. Dr. Randy Wilcox will create a customized treatment plan to relieve your pain and get you on the path to a pain-free life.
Your wellness journey starts here –
Call us at (616) 531-1500 to get $50 off your first visit!
We participate with many local insurance plans such as Priority Health, BCBS and Bluecare Network, Cofinity (formerly PPOM), ASR and Medicare, among others. We also offer individual treatment plans and discounts for prepayments of fees. REQUEST AN APPOINTMENT ONLINE »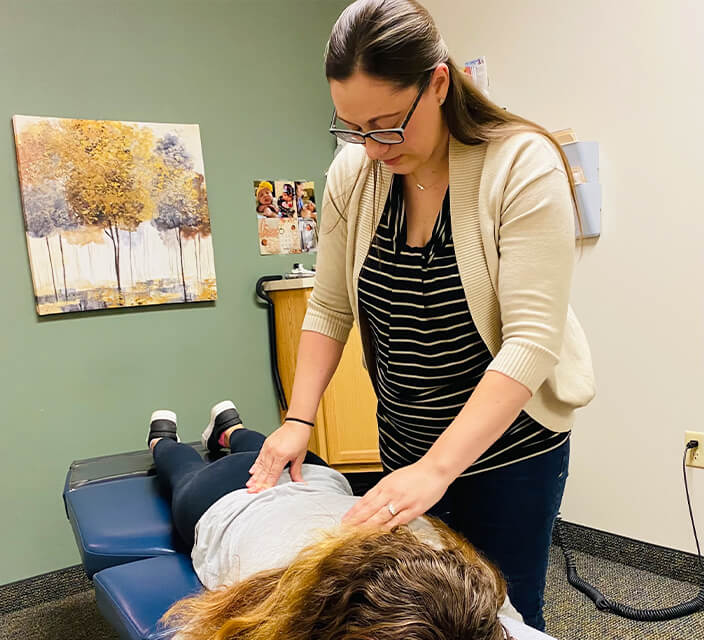 Discover Relief From Pain With Expert Chiropractic Care
Are your suffering from any of the following conditions?
Back pain
Carpal tunnel syndrome
Headaches
Neck pain
Pregnancy related pain
Sciatica
Scoliosis
Slipped discs
Stress
Whiplash
Digestive problems
Migraines
Take advantage of our New Patient Special and save $50 off your 1st visit –
Call (616) 531-1500 or request an appointment online now!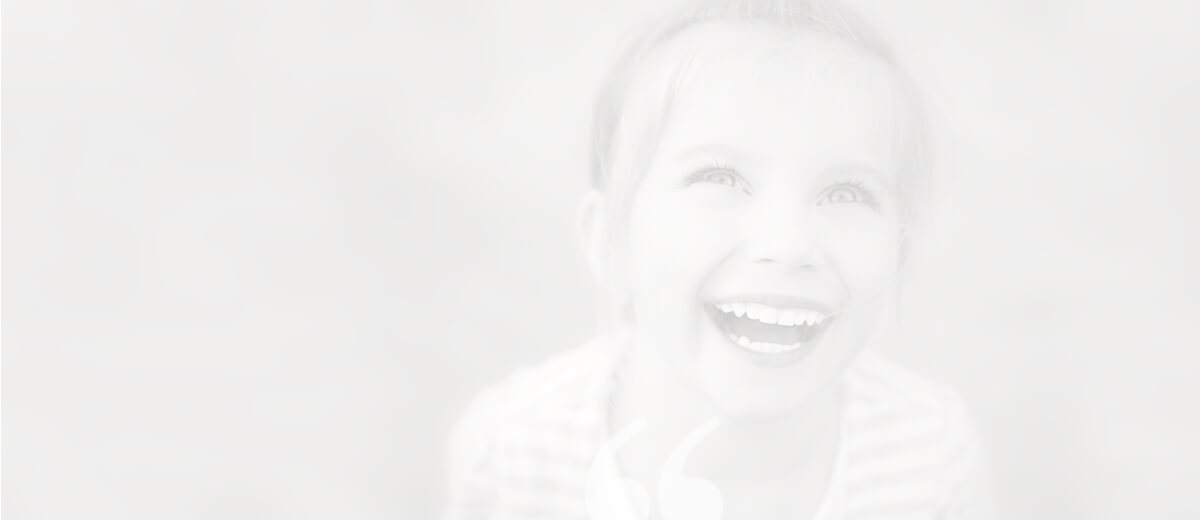 Our Clients Say:
Excellent chiropractor and excellent medical massage. Marina teaches as she works on my areas needing attention. I like that!

-Irma M.

Encouraged with my first time there.

-Carol L.

When I walked in, I could hardly walk with shooting nerve pain and they got me in at that time. I am so thankful.

-Tamra S.

I like the comfortable atmosphere in the office. Very simple. The office staff are very welcoming since the first day.

-Sandra P.

Amazing staff! Made this girl feel right at home! For a person with severe anxiety they made sure I was informed and comfortable! Highly recommended

-Jennifer S.

Great place. I was so glad they were able to get me in at last minute!

-Sue B.

The staff was very helpful and friendly.

-Elaine D.

I am anxious and very hopeful that Dr. Wilcox's treatments will enable me to walk and stand without discomfort.

-Mary K.

I'm glad I chose Wilcox Family Chiropractic as my first experience with a chiropractor. Doctor Justine explained every step to me and was very friendly and professional. I'm looking forward to my future visits! Thank you!

-Rebecca T.

Staff was very professional but best of all very friendly.

-Marsha L.

Dr. Justine was great; she helped me answer questions I had. It is a great start!

-Rosine Y.

Would recommend Dr. Wilcox to family and friends. Got me in at the last minute when I had acute back problems. Great doctor and office staff!

-Victoria S.

Atmosphere was great, felt like family when I walked in.

- Deborah F.

Very nice people. I would highly recommend.

-Susan W.

Very pleasant and helpful. Fast and friendly service.

-Robert C.

Wilcox Family Chiropractic office is clean, organized, and I was promptly greeted when I walked inside. I also loved the essential oils being diffused! I very much enjoyed the semi-private rooms where I received specific care and instructions. Overall, this was a great first experience and I would highly recommend any friends and family to check out this office!

-Jill F.

From the moment I walked in the staff was very friendly and greeted me right away Justine is amazing very caring knowledgeable does a great job I felt relief from my first visit.

-Gwen E.

Everyone is friendly, and I got to be seen as soon as possible, I'm very happy with them! I would recommend to anyone 10/10!

-Desiree R.

Friendly staff from the first phone call!

-Laurie B.

I've been a patient for several years now. I refer people to them all the time! Highly recommend!!

-Angela S.

Amazing staff and environment! Justine is an absolute sweetheart and very professional!

-Jacob C.

Should have made an appointment sooner, amazing progress.

-Carol C.

Really impressed with Dr. Justine. She made me feel very comfortable, and I had an amazing first adjustment!

-Sue W.

Friendly staff and wonderful Doctor! I look forward to my upcoming treatment with this team.

-Molly C.

I was injured at work, my back pain was so bad my wife had to help me put my pants on. After three visits to the chiropractor I was able to go back to work. My pain was minimal and bearable.

-Justin D.

My first appointment was 01/25/18 with Dr. Justine, and it was amazing. I feel so good today (01/26/18), I have hardly any discomfort today, which me and the Dr. both thought I would have today. I have no back pain and my neck is not hurting as bad. It was a very good first day.

-Amberlei B.

I could hardly walk. My spine was curved sideways making one leg shorter than the other and the pain was incredible. It only took three short visits using the popper thing to get me to walking 90% better. I am very, very happy for the services, skill and knowledge of the staff at Wilcox Family Chiropractic

-Richard Z.

Just interested in being of help. No upselling, no hype. Just competent and well explained treatment. Thanks!

-Thomas J.

We just love Dr. Justine Stevens. She is so personable and educational. Joann is so sweet too. What a wonderful place to heal!

-Laurie A.

Thanks to Dr. Wilcox and his staff! I felt that Dr. Wilcox took all the time I needed and listened to all my concerns. I was not rushed. Dr. Wilcox was informative and I feel I am on the path to healing. He was concerned about me and not about "selling" me other services. Staff was very friendly too!

-Jane L.

Awesome first visit. I was very impressed with the entire process. The staff put me at ease, as this was my first visit to a chiropractor, and was extremely helpful.

-John C.

Very wonderful people, place, and I definitely recommend It. Excellent care and so knowledgeable and easy to talk to.

- Andrea V.

Dr. Justine and the staff have been very friendly and overall happy. The decisions and treatment so far have helped my situation greatly. I am happy that I was recommended to the office.

-Curtis B.

Very friendly and inviting atmosphere!

-Andrea M.

Dr. Randy and his staff are excellent! I would highly recommend this office!

-Christy G.

Great doctor!!! Trustworthy and my neck is already feeling better!! Thanks!

-Nicole O.

Very friendly environment. Extremely Welcoming. My first appointment went quickly and smoothly, better than I thought it would and I am looking forward to my follow up appointment.

-Sadie P.

Felt very comfortable and confident. Dr Wilcox is very knowledgeable and nice.

-Cheryl M.

Dr. Wilcox could not have been any nicer or professional. Very Patient. Explained everything. Kept asking me if I had any questions. Very thorough!

-Martin K.

So happy to have chosen Wilcox Family. I left with satisfaction that I could be helped and that doctor and staff actually cared. Then after a massage I felt like a new person. Going forward; this is the place I'll go to for massage and chiropractic care. Thank you one and all.

-Donna B.

I had a wonderful first experience with chiropractic services. The doctor explained everything very well and went over what she found in the assessment so I understood what she would be doing. I highly recommend this practice.

-Kristyne S.

I feel hopeful for healing. The solutions for soreness worked well. As the day progressed I felt better the post visit deep pain seemed to be much less, and the explanations for my condition gave me a positive outlook.

-Rasheedah G.

The entire staff treats you like family here. Their concern and complete attention to my issues was exemplary and displays a clear message to all their patients; you actually care about us. Thank you for the amazing experience!

-Jeremy H.

Thanks so much you guys!!!

-Sam G.

Very friendly and knowledgeable staff all around. Well on my way to regaining my mobility with their help. Thanks so much!

-Dustin S.

Dr. Justine is incredibly detailed and calming. Can't wait to get started with my chiropractic journey!

-Kelsey M.

Dr. Wilcox explained everything very well.  I appreciated the honesty instead of giving me a false hope that this would fix all my ailments. Dr. Wilcox is definitely a medical professional, and not just someone out to take your money and get you to buy all this unnecessary treatment.

-Aaron C.

They were fast, efficient, as a new patient I got seen the same day I called to inquire, they were curtious, knowledgable and very detailed. Everything I could want and more! Even supplied me with products for home!!

-Kendra J.

I appreciate you working in customers that don't have a schedule appointment.

-Shane P.

The office was a great friendly environment and Dr. Wilcox did an excellent job explaining everything.

-Gregory H.

I've suffered with this pain for years and had nearly given up hope of ever being pain free without medication. Thanks to Dr. Wilcox, I now have a definitive cause for the pain and a plan to move toward healing. I'm so very grateful! 100% recommend!

-Alicia C.

I'm glad I found your practice. Everyone is kind. Dr Wilcox does a great job.

-Renae B.

New technology available felt wonderful but I was also given the opportunity to use the old method. I liked having the options.

-Samantha L.

I love that you use a different technique to make the adjustments.

-Dawn B.

I felt very welcome and cared about!

-Bonnie W.

Nice professional office. Responded to my needs very well.

-David D.

After only 2 treatments my pain is almost gone. Dr. Wilcox is the best.

-Lorna M.

I have seen a multitude of chiropractors over the past several years (eight chiropractic doctors, actually). The staff here were the most helpful and very considerate and confident. I am very happy to continue my care in your hands.

-Abigail P.

I am very pleased with Dr. Wilcox. I can tell improvement already. Thank you very much. I am very happy I started!

- Kathleen H.

My doctor was amazing and gentle.

-Nick D.

You and your staff are great people, I appreciate you getting me in as quick as you did and taking care of me the same day, thank you!

-Scott M.

Please be assured that Dr. Randy Wilcox and all of the staff at his chiropractic practice have your best interests at heart. Both my wife and I were and remain extremely pleased with the attentive, personal services we have received and continue to receive!

-Jeff B.

Awesome doctor and great staff, very satisfied.

-Kristi B.

I felt very valued and cared for during my first visit. Everything was explained to me before and as it was being done. I felt safe and that I was in good hands the entire time. Everything was handled very professionally while also feeling personable.

-Shelby P.

The chiropractor I saw was very helpful and good at explaining things.

-Roelof B.

Every one of the staff and Dr. Wilcox were wonderful. So friendly and helpful. I am glad I chose this practice and cannot wait for my future visits.

-Sandra T.

Thanks for being so great!

-Teresa McN.

I walked in to check out the place and left feeling great. Very welcoming!

-Todd P.

Everyone was very nice. Thank you so much for a great first visit.

-Kathleen A.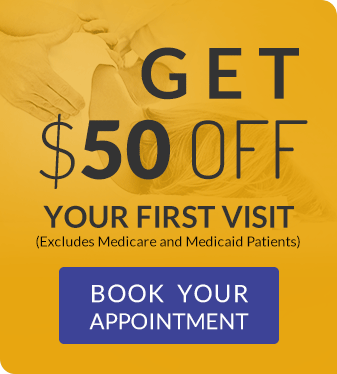 Request An Appointment Online

Grand Rapids Top-Rated Chiropractor
Call Us Today! (616) 531-1500

Gentle Family Chiropractor Serving Grand Rapids, Kentwood & Surrounding Areas