Meet Dr. Justine Stevens
Developing a Passion for Chiropractic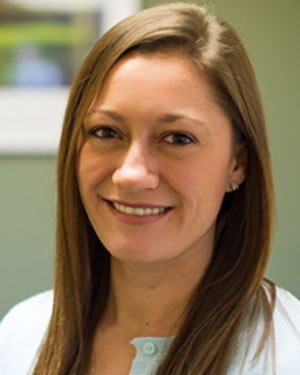 Born and raised in a chiropractic family, Dr. Justine is the 30th chiropractor in her family. "I grew up believing that the body has an innate intelligence that allows it to self-heal and self-regulate." She witnessed the benefits of chiropractic care, through her years of working as a chiropractic assistant in her parent's office.
I knew I had to explore the topic of chiropractic more. My passion for chiropractic grew stronger as I learned about the function of the nervous system and how spinal misalignments can inhibit its function."
Becoming a Parent and Chiropractor
As a new chiropractor serving the Kentwood community, Dr. Justine was born and raised in Lansing. She graduated from Dewitt High School, and then attended Lansing Community College. "I later met my husband and moved to Italy while he finished his service in the U.S. Army. During our time in Italy, we were blessed with our daughter Juliana."
After her husband's duty had ended, the family packed up and moved to Marietta, Georgia, the location of Life University. Dr. Justine graduated magna cum laude as a Doctor of Chiropractic. "Then, once again, we packed up the big van and moved back to our home state of Michigan."
Educating the Community About Health
Dr. Justine believes that anyone, at any age, can benefit from chiropractic care. "My mission is to educate the community about chiropractic, health and wellness so that you can make informed decisions about your family's health care." She also enjoys taking care of children because it's important that their nervous system functions optimally for proper growth and development. Dr. Justine is certified in the Chiropractic BioPhysics® Technique (CBP®), and a member of the Michigan Association of Chiropractors (MAC).
EXPLORE OUR SERVICES »
Staying Active in Kentwood
Outside the office, Dr. Justine likes camping, gardening, fishing, baking and spending time at the pool. "What I enjoy most, however, is being out on the boat with my husband Joshua, daughter Juliana and our family dog Dexter."
If you'd like to experience optimal health and wellness, contact our office today to schedule an appointment!


Dr. Justine Stevens | (616) 531-1500