Wilcox Family Chiropractic Can Help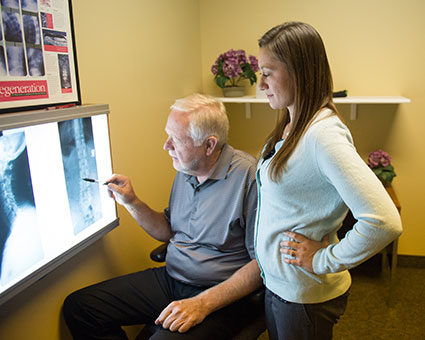 We use techniques that help our patients enjoy the fastest results in the shortest amount of time. As Kentwood chiropractors there are certain health conditions we especially enjoy helping. For us, our most rewarding cases involve…
Headaches and Digestive Problems
I always get excited when patients with conditions people don't typically associate with Chiropractic care come to our office because they get excited when their problems clear up– naturally, without having to take drugs. Conditions such as headaches and digestive problems make such a change in people's lives when they are cleared up.
General Improvement
Patients who come in seeking a general improvement in their health are also exciting to see. The increased enjoyment that these patients experience when their health improves is amazing. They are able to begin doing things they enjoyed but had stopped doing because they felt bad. Now the enjoyment of these activities have returned.
Children with growing pains, colic, headaches, etc.
Taking care of children at our Kentwood chiropractic office with growing pains, colic, headaches and many other childhood problems that the parents are told the child will grow out of is very exciting. We get to make huge changes in this person which will last for the rest of their lives. Many of these childhood problems will go away but are replaced with some other problem as the child matures if the original problem was not corrected.
Schedule an Appointment
Give our Kentwood chiropractic office a call to schedule an appointment today!
CONTACT US »

Wilcox Family Chiropractic Can Help | (616) 531-1500