Meet the Doctors at Wilcox Family Chiropractic
Chiropractors for Health and Wellness
You've probably heard the saying, "Two heads are better than one." We've taken that to heart at Wilcox Family Chiropractic. With two chiropractors and a massage therapist on staff, you get the benefit of extra brainpower. Especially with difficult cases.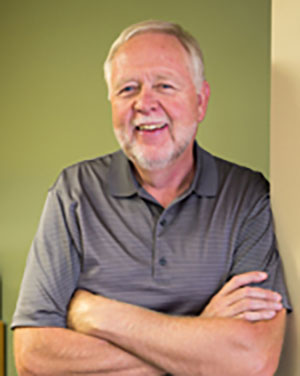 Dr. Wilcox has been a Chiropractor serving the Grand Rapids area since 1982. He is committed to helping the patients entrusted to his care find relief and restoration of problems related to the spine. He has extensive experience treating back and neck pain, headaches, arm and leg pain, and general muscular-skeletal pain.
He received his Bachelor of Science degree from GVSU and his Chiropractic degree from Life Chiropractic University in Marietta, Ga. His wife Marge works in the office handling the insurance department and helps patients who need stretching, core strengthening or posture exercises.
Dr. Wilcox has been honored twice in his career as "Chiropractor of the Year" by the Michigan Association of Chiropractors, in recognition of his accomplishments to the profession.
Dr. Wilcox enjoys spending time with family and friends, especially his six grandchildren, playing golf, travel, and home and cottage projects.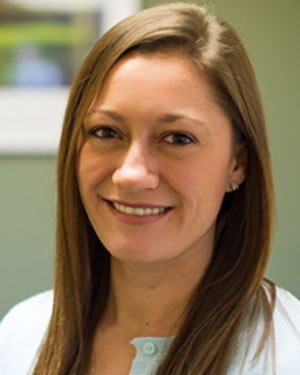 Born and raised in a chiropractic family, Dr. Justine is the 30th chiropractor in her family. "I grew up believing that the body has an innate intelligence that allows it to self-heal and self-regulate." She witnessed the benefits of chiropractic care, through her years of working as a chiropractic assistant in her parent's office. "I knew I had to explore the topic of chiropractic more. My passion for chiropractic grew stronger as I learned about the function of the nervous system and how spinal misalignments can inhibit its function."
---
My first appointment was 01/25/18 with Dr. Justine, and it was amazing. I feel so good today (01/26/18), I have hardly any discomfort today, which me and the Dr. both thought I would have today. I have no back pain and my neck is not hurting as bad. It was a very good first day.

We just love Dr. Justine Stevens. She is so personable and educational. Joann is so sweet too. What a wonderful place to heal!

I've suffered with this pain for years and had nearly given up hope of ever being pain free without medication. Thanks to Dr. Wilcox, I now have a definitive cause for the pain and a plan to move toward healing. I'm so very grateful! 100% recommend!

Dr. Justine was great; she helped me answer questions I had. It is a great start!

Would recommend Dr. Wilcox to family and friends. Got me in at the last minute when I had acute back problems. Great doctor and office staff!

I am very pleased with Dr. Wilcox. I can tell improvement already. Thank you very much. I am very happy I started!

Amazing staff and environment! Justine is an absolute sweetheart and very professional!

I am anxious and very hopeful that Dr. Wilcox's treatments will enable me to walk and stand without discomfort.

The office was a great friendly environment and Dr. Wilcox did an excellent job explaining everything.

Felt very comfortable and confident. Dr Wilcox is very knowledgeable and nice.

Dr. Justine and the staff have been very friendly and overall happy. The decisions and treatment so far have helped my situation greatly. I am happy that I was recommended to the office.
---
Get Started Today
Contact our Kentwood chiropractic office to make an appointment today.
EXPLORE OUR SERVICES »

Meet The Doctors at Wilcox Family Chiropractic | (616) 531-1500