Meet the Team at Wilcox Family Chiropractic
Get to Know Us
Marge, Office Manager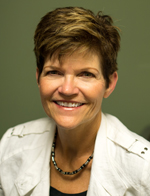 Welcome to our office! I am Dr. Wilcox' wife and have worked in our office in one capacity or another since the very beginning. My job is to take care of the insurance and fill in as needed at the front desk.
It's been a pleasure to work in a profession that I love and to have had the opportunity to meet so many wonderful people who choose to come in, year after year, entrusting us with their spinal health.
Beyond work, I enjoy spending time with my family and friends, being with my grandkids, volunteering, watching cooking shows, and relaxing at our cottage.
Joan, Chiropractic Assistant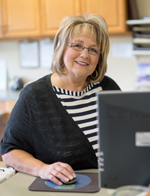 Hi, my name is Joan and I have worked at WFC for the last 15 years. I would have to say that the highlight of my job is getting to meet and know so many wonderful people through the years!
Outside of work, I enjoy spending time with my three sons and their families, going to all the varied activities that my seven grandchildren are involved in. Whether it is music or sports, I love it all. Following U of M football with family and patients brings a smile to my face as well!

Meet the Team at Wilcox Family Chiropractic | (616) 531-1500